Buried Treasure/Forbidden Isles
Another "10" on the WTF-o-meter. The cover art and maps are entitled "The Forbidden Isles" but the write-ups are entitled "Buried Treasure". I don't know which title I decided upon and thus which one I forgot to change.
This looks more like a campaign setting than an adventure. It's a collection of islands with various encounter and locations.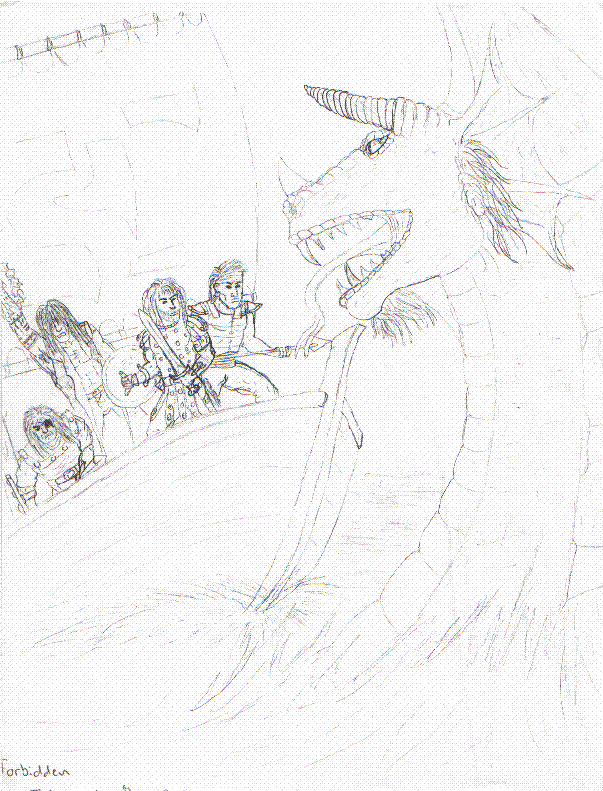 If I remember correctly, our four heroes here were modelled after the members of Motley Crue. That would mean I was still living with my parents when I drew this, which would have been late 90/early 91.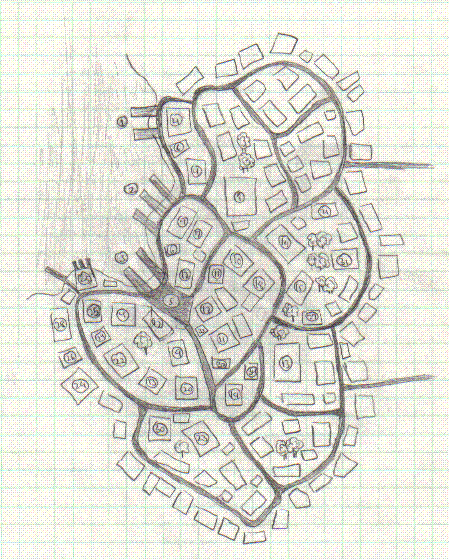 The port town of Borae with cleverly named establishments such as "The Harpy Song Inn", "Sunken Galley Tavern", and "The House of the Lonely Mermaid".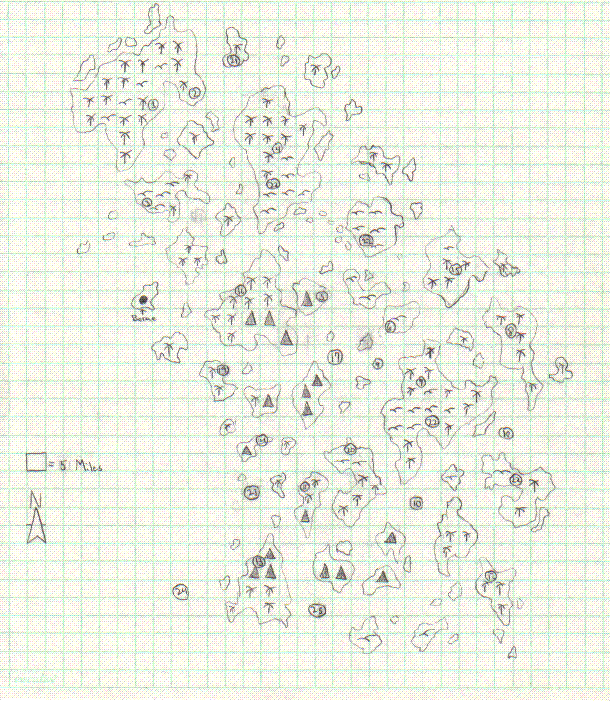 Can you find "The Isle of Dread"? Get the map from X1 and look closely.

---
Here's a key to the map:
1 - Friendly Native Village
2 - Statue Cliff
3 - Friendly Native Village
4 - Ancient Ruins
5 - Sea Caves
6 - Castaways
7 - Wild Elf Tribe
8 - Lost Temple
9 - Buried Treasure
10 - Coral Tower
11 - Pirate Cove
12 - Oger Camp
13 - Roc Nest
14 - Oyster Bed
15 - Gnoll Camp
16 - Lizardman Camp
17 - Sea Serpent Territory
18 - Sea Elves
19 - Shipwreck
20 - Crab Men Lair
21 - Sea Giant
22 - Headhunters
23 - Pirate Ship
24 - Merchant Ship
25 - Siren Rock